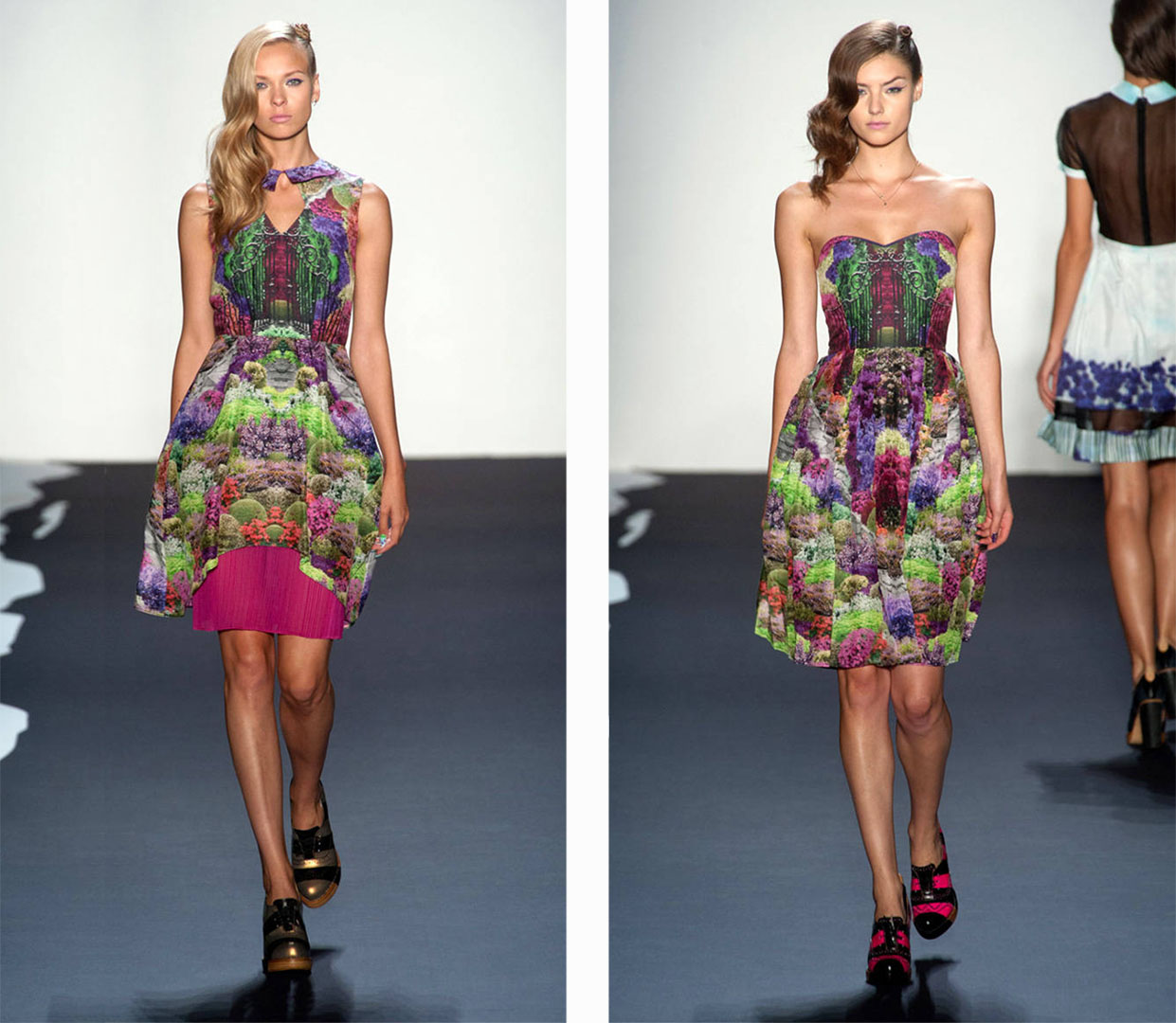 Emerson
by Jackie
Fraser-Swan
Overview
The focal point of the Spring / Summer 2014 collection mixes punk elements with the contrast of elegant femininity.
The 'Punk Rock Garden Party' textile pattern was featured on Women's Wear Daily, under their 2014 Designer Inspirations.
My Role
Textile design, Promotional material
The provided brief was a simple 'napkin' drawing and description.
The brief was to create a fantasy garden with a concrete walkway in a chevron pattern. I carefully sourced each plant for its texture and colour. In Photoshop I keyed out the background and placed them individually, I then colour corrected to composite a realistic rendering of a chevron shaped garden.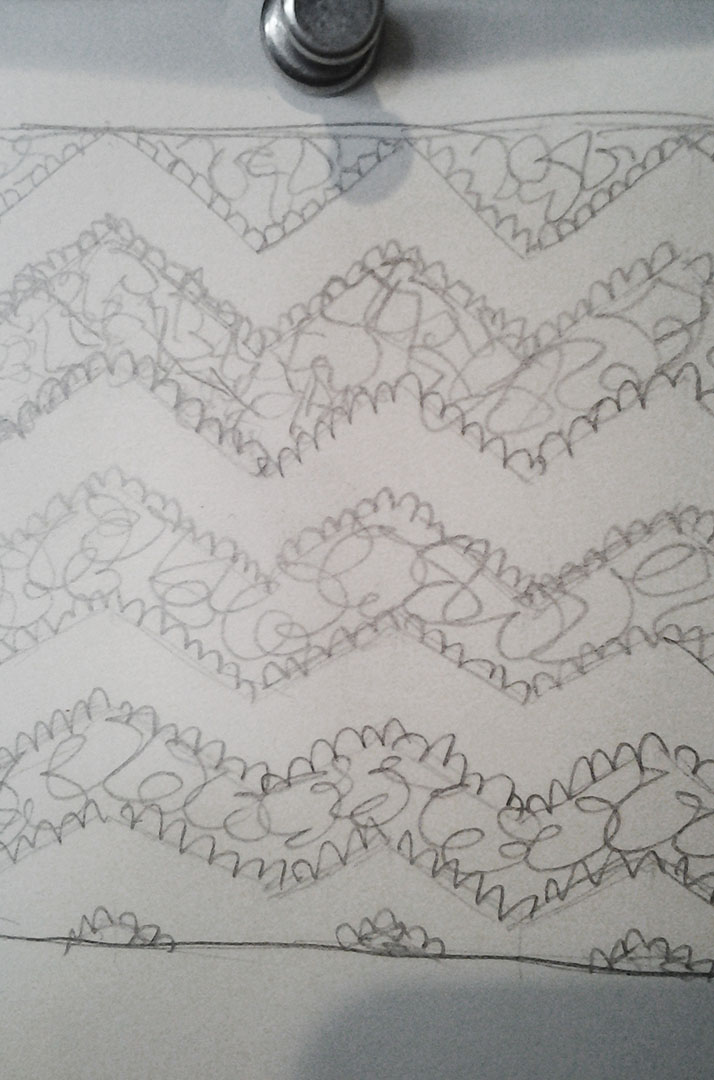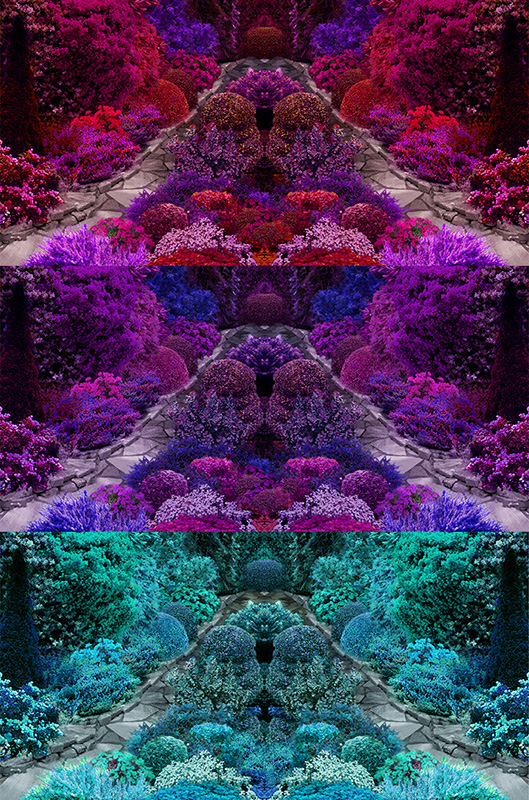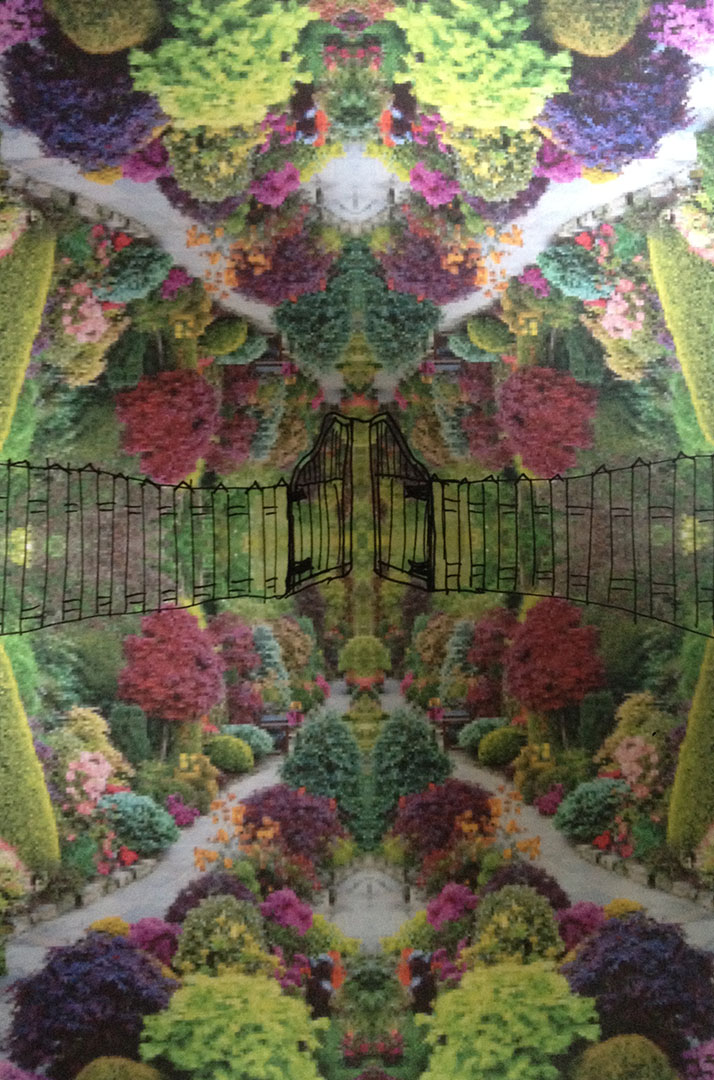 Simple sketch accompanying the brief
Experimenting with fantastical colours
Sketched gate on paper print of pattern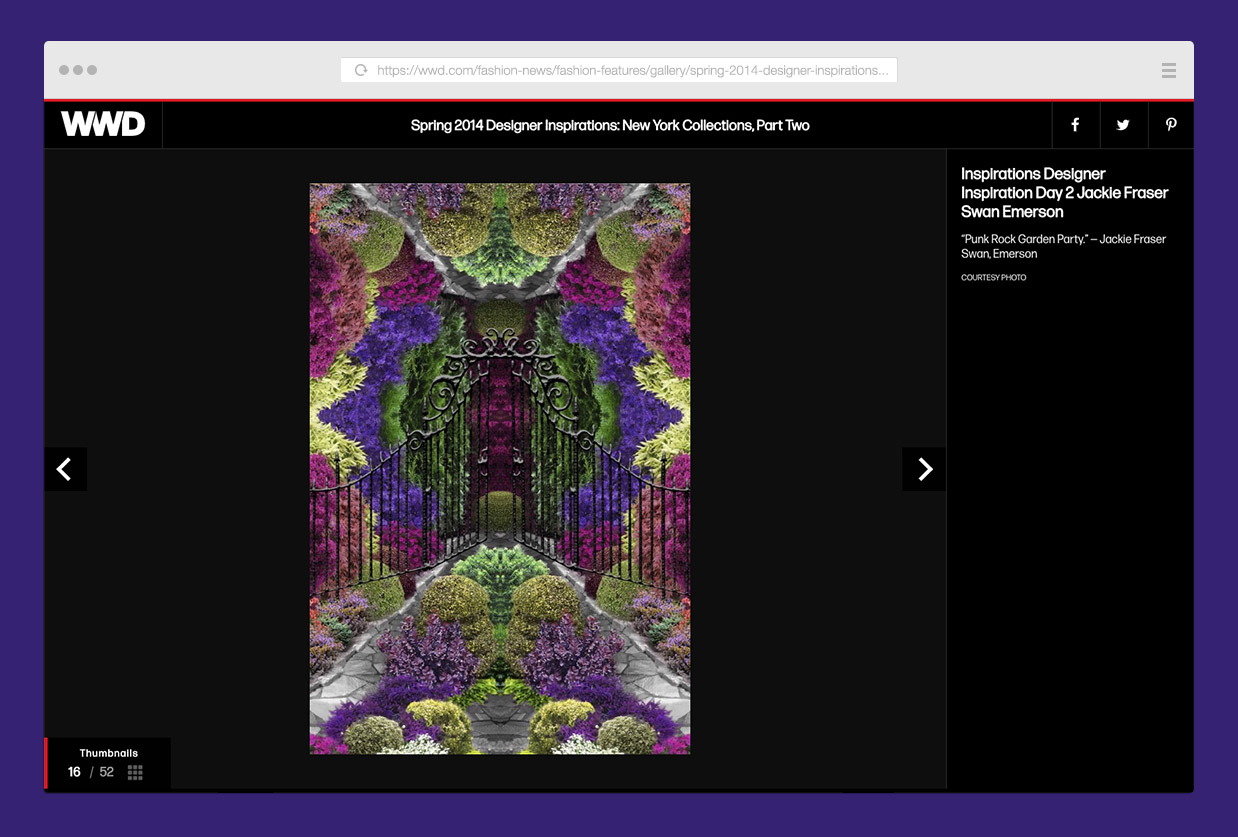 Final production of textile pattern featured in publication
Featured in Mercedes-Benz NYC fashion week.
The Allium Flower Field pattern is a whimsical take on Fraser's favourite flower.
Second pattern is composed of an array of towering allium flowers set in a robin egg blue sky.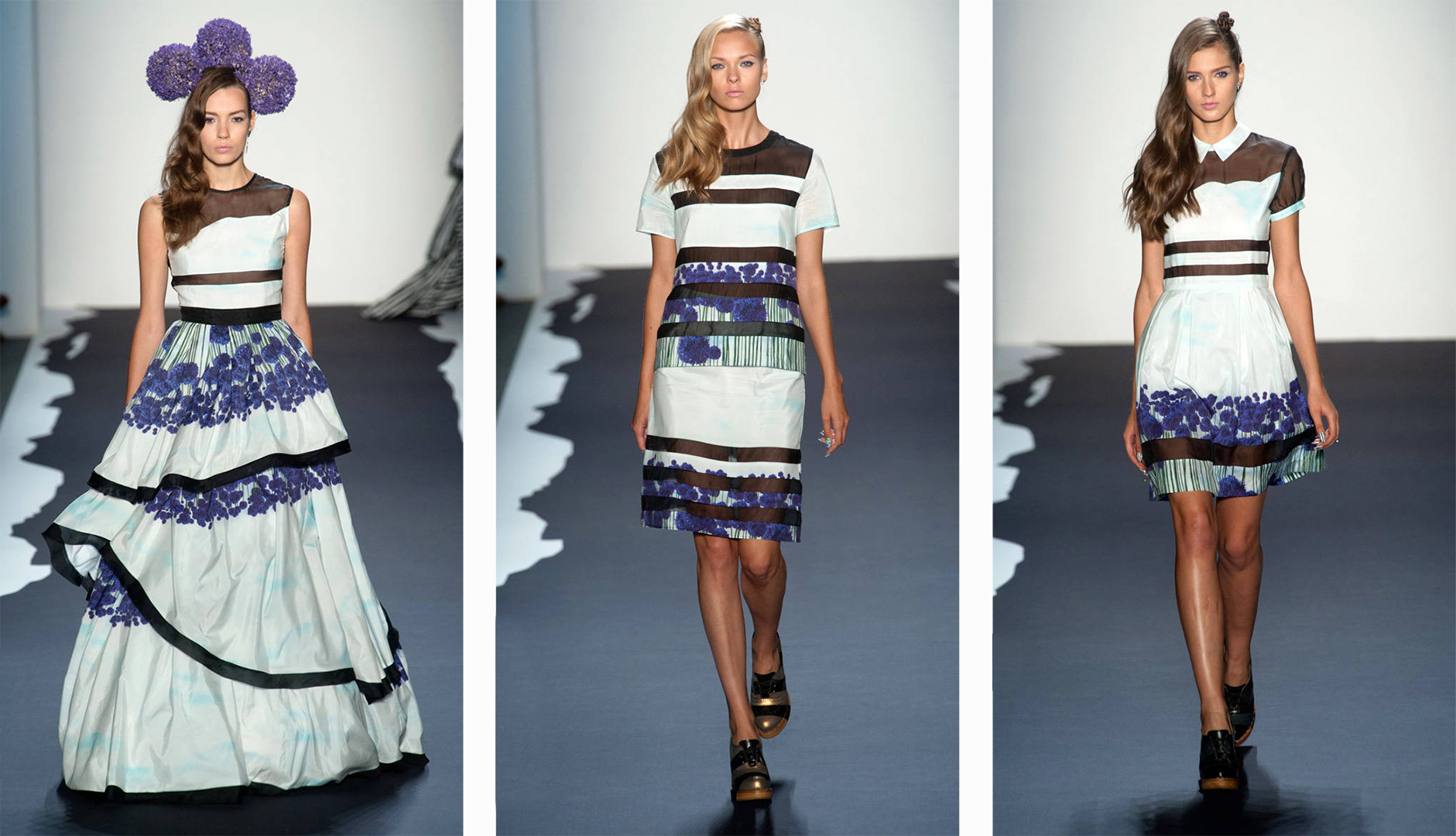 Final production of textile pattern featured in publication
For the Fall / Winter 2014 collection we shatter the princess stereotype, to break the mold.
The brief for promotional material was to not give in to what society thinks a woman should be, included an image of a glass figure. My process began with alterations in Photoshop to modernize the dress, straightening the bend in the arm and hand, finally the act of breaking the mold. The piece was featured on Women's Wear Daily under their New York Designer Inspirations.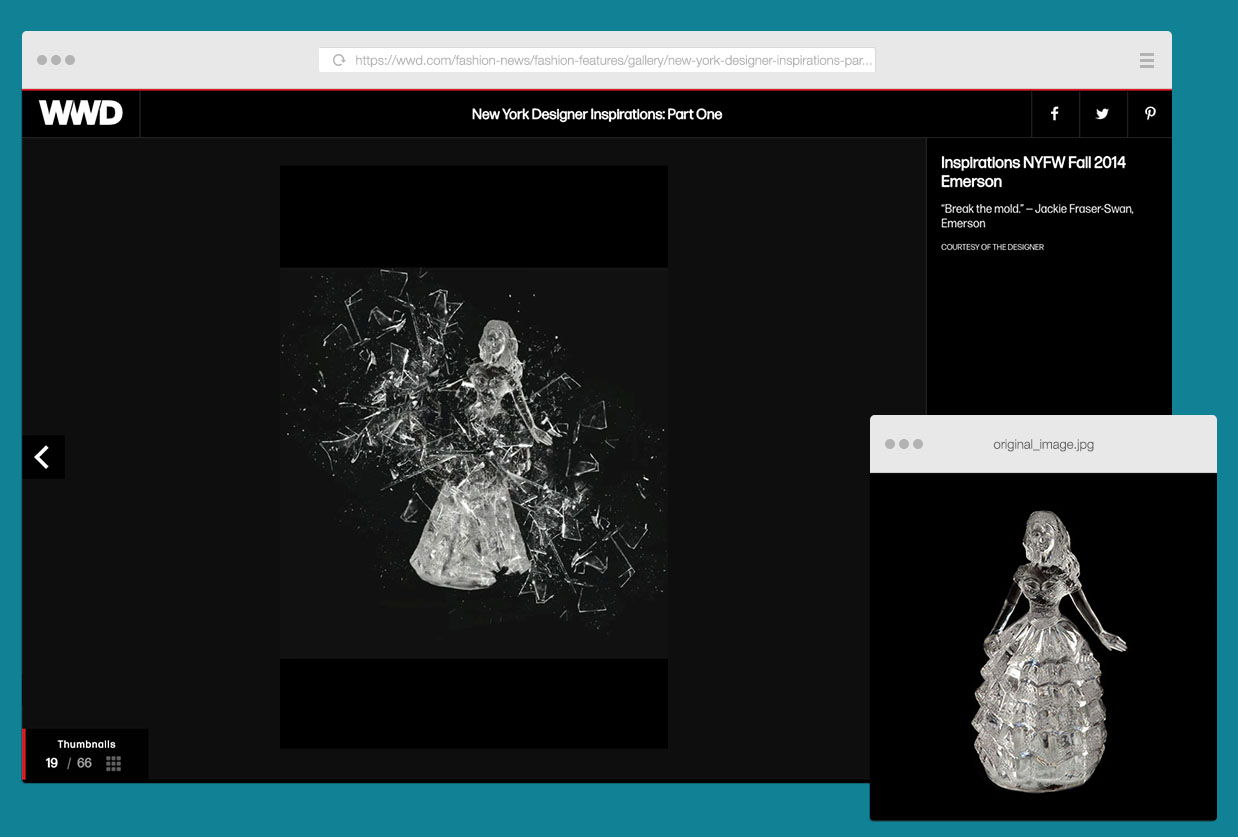 Final edit through photo manipulation in Photoshop, on the right the original provided image
All Projects